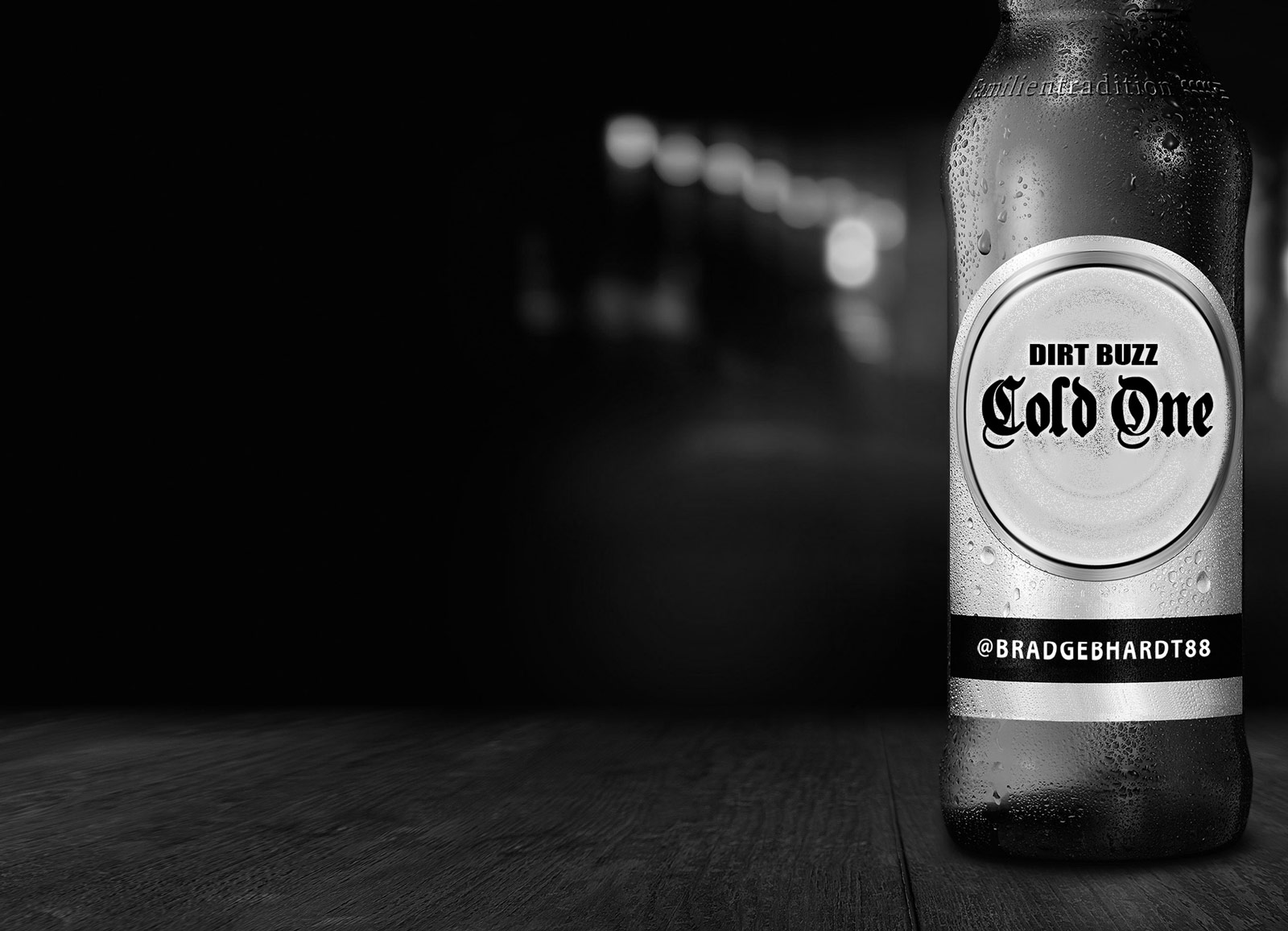 The Cold 1000
"Cold Momentum"
Farmery Estate Blonde Canadian Pale Ale
It's the weekend and you've earned a cold one, so feel free to enjoy one as I hope you enjoy yet another Cold One Thousand. This weekly article is gaining momentum and evolving as we go. I've often said that it is very easy to speak romantically about riding a dirt bike. From weekend warriors to factory superstars, every time feels like the first time. We dream about it, we talk about it and we budget for it. Dirt bikes motivate and inspire. They invoke creativity and kickstart the imagination. When you flow on a motocross bike, everything flows. Mind, body and soul are all stoked to burn brightly each and every time—rain or shine. It's that mutual feeling we all share and understand that bonds us. Evidence of that bond is in the actions that can be found at the track around the globe. It's the universal head nod or wave that's given to any and all competitors who show up or upon leaving the track. It's the fact that my fastest lap (to me) is just as exhilarating as anyone's fastest lap. You push the same envelope that I push and for that reason we can all gather around the tailgate with a cold one and recount our battles with those impossible ruts on the backside of the track.
I type these words while enjoying an ice cold Farmery Estate Brewery Blonde Canadian Pale Ale. Okay, maybe a few of them, so if the screws get loose here you know why. A day of long motos deserves a long conversation to unpack the excitement of the day. What goes better with tailgate talk than a cold beer? Not much. For that reason, this article comes with a cold one or three. When packing your cooler, what is your beverage of choice? I've seen everything from Whisky to mix with Coke to a coffee shot (I don't want one of those, thanks). Regardless of you flavor, put it in the comments and we can all share ideas for post moto beers.
In all aspects of life, momentum is key (especially on a 125). In any sport, the moment you stop moving your feet, you're flat-footed. You start to miss plays and getting back in the game is tougher the longer you stand still. In dirt bike racing, if you're not on the gas, you better be on the binders or you are getting passed. As soon as you stop going to all the races, it becomes harder to make it to any of the races. Why does it feel easier to find the time and money to go to all of the races than it is to attend just a handful of races each summer? Momentum. A fitness journey is easier in progress than getting started. As you keep your feet moving with anything, things come easier. If you want to put more dirt bikes in your life, you must immerse yourself and you may not feel like you have the time or money to be immersed in dirt bikes but I promise you that if you want it bad enough, you will find the time and find the money. Keep that ball rolling and you can join us at the tailgate and I'll have a cold one ready for you. By the way, this theory applies to all of your life. Starve your distractions and feed your focus on what you want. if more moto is truly what you want, it will be yours but you have to choose it.
Last week I hit you with a hot take: ET3 was going 1-1 as far as what I told you. This taught us that I can be wrong (I think we all already knew that) but Eli's performance at the USGP was nothing short of fantastic. Beaten by strategy not speed, Eli Tomac proved that he IS the fastest man on the planet (once he set his bike up for Sunday) but extending a first moto lead resulted in a lack of steam for the second moto. I'm confident that if Tomac's camp would have advised him to back it down a bit in the closing stages of moto one, He would have easily had enough gas in the tank to go 1-1. Let's not forget, Eli headed into the USGP after racing 29 weekends since January 1. The MXGP regulars have done about half as much racing—all on motocross tracks. I'll let that sink in with you before you start to believe American Motocross is in trouble.
Lately, I've struggled to find momentum. Missing races, workouts and deadlines and everything in between. What I've found is that momentum is motivating and universal. Momentum carries over to all areas on life. I don't believe there is anyone on this planet who operates at a high level in only one aspect of life. Success breeds success and operating at a low level works the same. If you want to add more two-wheel excitement into your life, start writing it into a daily to-do list, and once you cross all your critical tasks off your list—you win the day. Put that into practice and once your journey at the track gains momentum, I'll be the first to hand you an ice-cold beverage of choice.
Keep your momentum up,
Brad Gebhardt
Contact Brad: bradgebhardt88@gmail.com or on Instagram: @bradgebhardt88