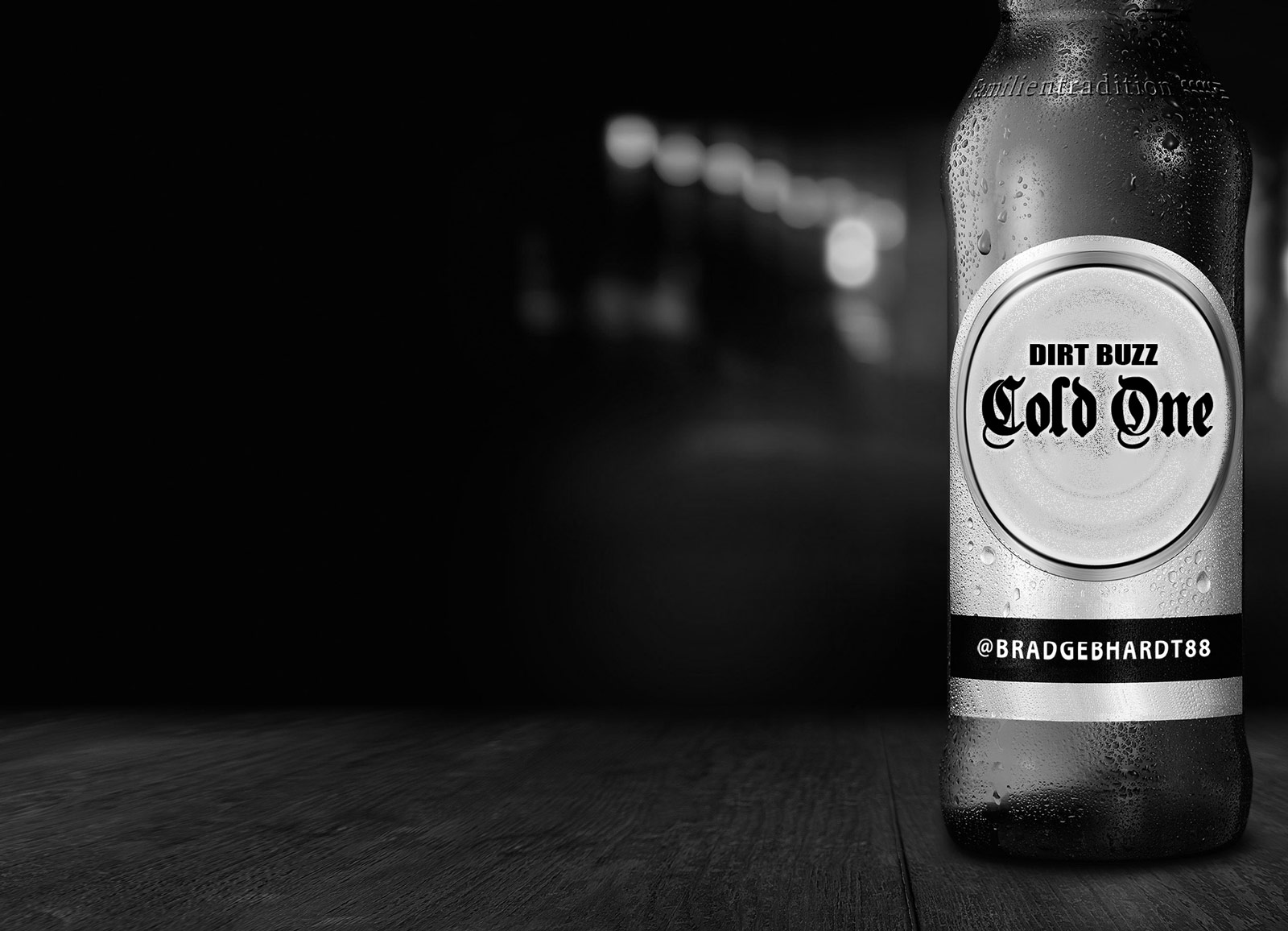 The Cold 1000
September 1st, 2017
Farmery Estate Brewery Premium Lager.
Welcome to another edition of The Cold One Thousand. A weekly article aimed at celebrating the heritage and culture of throttle therapy. If you're a first-time reader, welcome! I'm happy to have you along for the ride. Two wheels is my passion and when I'm not laying bricks for a living or recording podcasts for BigMx Radio, I'm saddling up to my Mac Book and hammering out these thousand words. Two months ago, Dale Spangler made me an offer I couldn't refuse. To write and contribute to DirtBuzz.com. With the creative juices flowing I have to inform and entertain with my take on different aspects of the two-wheeled world.
As all good articles should, the writing of this article is done so with a Cold One! This week, It's Farmery Estate Brewery Premium Lager. This clear crisp lager is full of flavor and really hits the spot. This beer finishes as clean as any premium lager you'll taste as this is the staple product from Farmery Estate Brewery. This is a local Manitoba brewery but if any of my readers would like to try it, I can arrange a way for you to try it.
Here in Canada, this time of year is a transition period. Unlike Southern California where a coolish morning is a relief from the scorching 106-degree days, our cold mornings are a reminder that the dog days of summer are over and the riding days are numbered and running low. The leaves start to change colors and before long they will cover the ground. The time has come to take any excuse to go ride my motorcycle. More moto than off-road riding for me but I absolutely love my 2016 KTM 250 2-stroke and over the next eight weeks, I'll be riding as much as possible. I often pose a question to my readers and I supposed a good time as any so here it is. What bike do you ride? if you have multiple bikes, what's your daily driver?
This week in America, dirt is all the buzz. Jeffrey Herlings showed up to Indiana and put the boots to the entire field in both motos. No pressure on the Dutchman who was able to ride freely and demonstrate pure speed while not worrying about a championship whatsoever. A perfect day as far as AMA motocross is concerned setting lightning fast times in qualifying and proceeding to dominate both motos in fantastic fashion. As amazing as Jeffrey was, it's important to remember that this was a pressure free ride on a very capable motorcycle. In my opinion, by no means does Ironman's results mean Jeffrey Herlings will win this weekend's USGP. On a racetrack few have experience on and a totally different roster of talented riders, W Ranch will be hot, rough and just different. Herlings isn't leading the MXGP points for many reasons and the depth of talent is only one of the obstacles in his way. After wrapping up the 2017 Lucas Oil Pro Motocross AMA 450 title, Eli Tomac has digested his humble pie while firing his sniper rifle at 1300 yards... accurately. I expect Eli Tomac to show up this weekend with a chip on his shoulder for all the right reasons as he competes in his own version of the Motocross Des Nations. Look for Eli to race as hard this weekend as he had at any point in 2017. After being berated by keyboard warriors and letting a Supercross series slip away, Eli will ride with calculated emotion and I'm calling it right now… Eli Tomac.. 1-1 at W W Ranch.
Farmery Estate Brewery Premium Lager
"Premium Lager: A clear, crisp lager made with hops and barley grown on our family farm. A smooth taste, and clean finish." – Farmery Estate Brewery
Now, this is predominantly an off-road dedicated website. That discipline is not in my wheel house but I will acknowledge off-road is on the rise in popularity and know that because more and more attention has been placed towards the purest form of dirt bike racing. This week is the ISDE and although team USA has been eliminated from first place contention, the American boys are knocking down individual achievements and showing that if not for some misfortune early in the week, USA would have been looking good to back up last year's win. I attended eight Supercross and three Outdoor Nationals and zero GNCCs in 2017 So the question is... should I make time to go to a GNCC in 2018?
Riding a dirt bike is a one of a kind experience. Every sense is activated. Your eyes wide as you see fellow riders head out onto to competition surface. You smell the VP racing fuel as sharp as a butcher's knife cuts the air. You will no doubt taste the soil you're riding on and the feel of navigating the obstacles is second to none. The long weekend is here so make sure you give all your senses a full dose of throttle therapy. After the riding is done, there will be a cold one waiting for you. Just go into your buddy's cooler if you didn't bring any.
Keep the rubber side down,
Brad Gebhardt
Contact Brad: bradgebhardt88@gmail.com or on Instagram: @bradgebhardt88