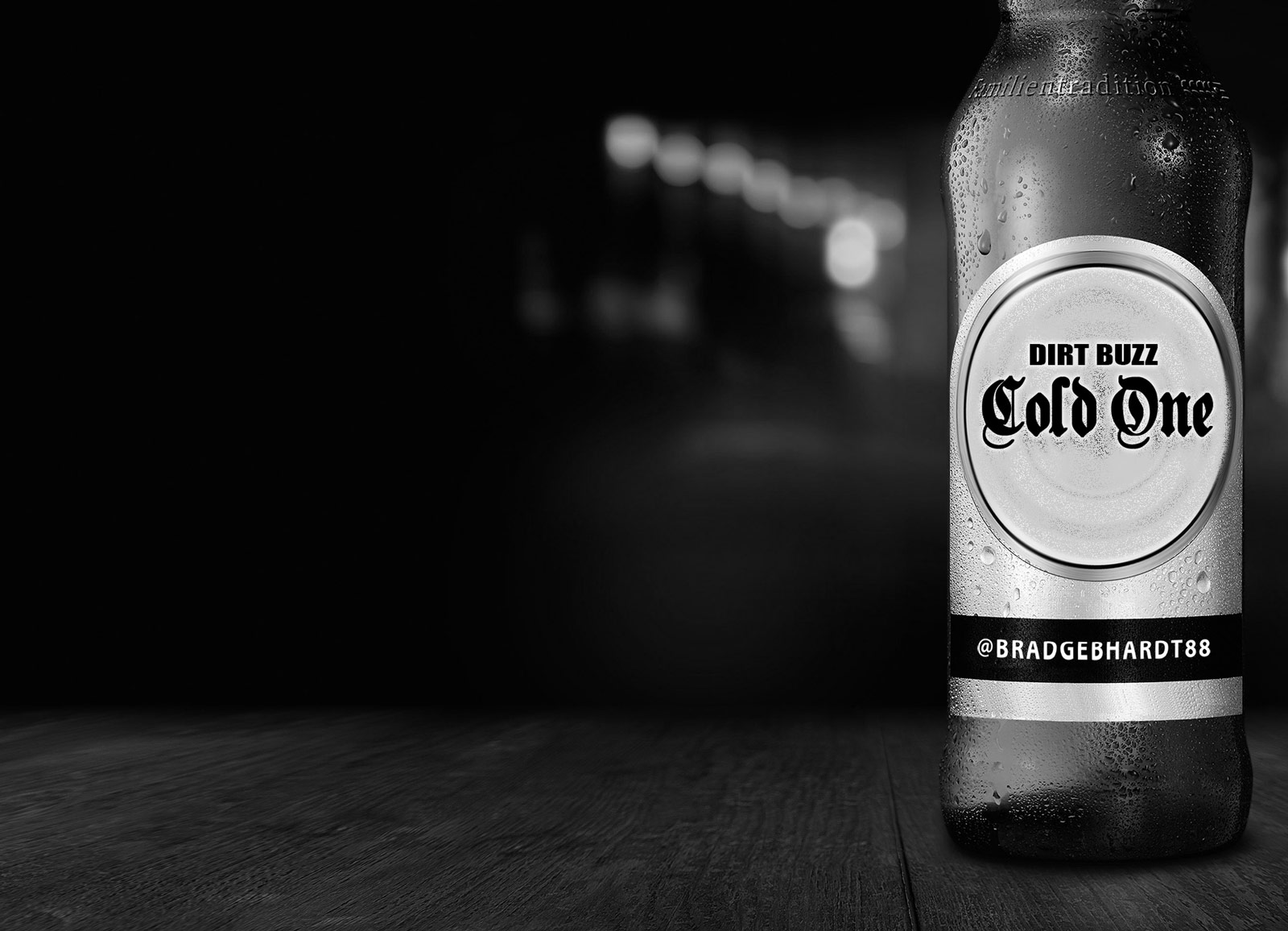 This being the first refreshing installment of The Cold One Thousand, let's crack this thing wide open. It's with great pleasure I bring my contributions to Dirt Buzz with this submission. First of all, I'll have you know that beside my Mac Book Pro is an ice cold Warsteiner Premium Lager. This is the beginning of a series of articles which are intended to bring a cool, refreshing look at the world on wheels through the eyes of yours truly. Hopefully it's been a hard-working week for you and it's almost the weekend, which means it's time to kick back with a frosty beverage and the latest edition of The Cold One Thousand.
It's no secret. I'm a moto focused guy. Trained on the track and obsessed with events that start with a backward falling gate. Thanks to Dirt Buzz, my knowledge and interest in off-road/adventure riding has grown. I'm still wary of taking my skills to some tight local singletrack but that day is coming. The fact that an off-road series has sprouted up recently was a shock to me. What's more dumbfounding is that many die hard moto racers have exchanged their two motos for two plus hours on their motorcycle. It's tough to argue why off-road has become more appealing to motocross enthusiasts when seat time is plentiful in the off-road world. Still, I find myself reluctant to ride into the world of bark busters. Call it stubborn, call it scared of change. I head to the moto track each week with one thing in mind: throttle therapy.
Isn't that what it's all about? Getting seat time with your favorite two-wheeled girlfriend and pouring the coals through her like you stole it. There's nothing better if you ask me. It's what fuels the soul and stokes the fire to stay young to the core. For those who are fortunate to know the feeling, it's near impossible to replace. In fact, the only thing harder than replacing the feeling of two-wheel-exhilaration is trying to explain it to someone who hasn't had the pleasure. I'll go on record as saying that motorcyclists are among the most passionate individuals on this planet because once you've been on a bike—that's it—you're hooked.
This is the part where I engage my readers. If you've made it this far, I implore you to comment below with your idea of the perfect ride day. There are no wrong answers here and I look forward to reading them. For me? I've always wanted to take the longest day of the year (first day of summer) and rent my favorite motocross track. In Canada, this time of year the sun rises at 5am and sets at 10pm. I'd want to ride with a few friends throughout the day starting at sunrise and do a moto at dusk before an epic bonfire and some serious bullshitting (as always). That's it! That's the day I want to make happen and with any luck, 2018 will be my year.
Now, I'm a moto guy so I'm not going any further without taking a hard and fast look and the Lucas Oil Pro Motocross AMA Nationals. As fans, we've been treated to some amazing racing in both classes.
450s: I mean come on: four points lead chances in six rounds? That's fantasy motocross stuff. In all seriousness, if not for a few dismal motos, it would be Eli's world and we'd just have been living in it. Main contenders have emerged and we now routinely have a four-way battle for the top spot between Eli Tomac, Blake Baggett, Jason Anderson and Marvin Musquin. Eli has been most dominant but every week it seems like one of the other top guys brings their A-game and we benefit. With the series headed to Southwick and Millville over the next two rounds, it will be a surprise if Tomac doesn't grow his points lead. That being said, his summer has been anything but mistake free. The question is who will capitalize and seize the day? Only time will tell.
250s: This class might be the more entertaining of the Lucas Oil Pro Motocross AMA Nationals but impossible to predict. Littered with athletes that make analysts look like idiots, the 250 guys keep us on the edge of our seats. With a few exceptions (like points leader Zach Osborne and contenders Alex Martin and Austin Forkner) we have guys who run up front one weekend and then go MIA the following weekend. Tough to explain but that's why we watch each event. Personally, I don't see Osborne relinquishing the points lead barring some sort of injury or major collapse.
Dirt Buzz to me is a celebration of the Off-Road motorcycle experience and culture. We live for the ride so that we can talk about the ride and when we're going to ride. My vision of those within the Dirt Buzz community is a unique motley crew of individuals bonding over exhaust fumes and cold beverages. We come from all corners of the globe and all walks of life. Some of us might be tradesmen, others go to work in a suit and tie, but when it comes to throttle therapy, we find common ground. To ride a motorcycle is to know what it's like to fly and that's what separates us into this exclusive club. I hope you enjoyed this first rendition of The Cold One Thousand and you'll become a regular reader with a cold beverage at your side. If you're reading this right now with a beer in hand, let me know what's in your frosty mug! I love interacting with those who are passionate about this community. This series of articles will evolve and my writing skills will improve. (They have to.) I'm excited to begin this journey and happy to have you along for the ride.
Keep the rubber side down,
– Brad Gebhardt
Follow Brad on Instagram: @bradgebhardt88