The Cold 1000

"7 More Weeks"
Gahan Brewing Sir John A's Honey Wheat Ale.
The week is coming to a close. For those of us north of the Mason Dixon line, the time to enjoy two-wheeled exhilaration has all but evaporated. What's worse is motocross' offseason is fully upon us and content is at an all-time low. Not the best time to be less diligent about this blog but I apologize and I hope that satisfies your need for quality moto banter. Times like these are rich with reflection. With a lack of new races to pour over, I find myself opening the vault (the Motocross Vault on YouTube) and reliving some of my favorite seasons and usually commercial free. Not just for entertainment but also to remember how things were only a dozen years ago. We've traveled a great distance as a community in many directions. The sights and sounds are familiar but mostly new characters play the roles. Motocross holds a strong bond with its fans. Whether you twist the loud handle 52 weekends of the year or haven't swung a leg over the saddle since before the mono shock was introduced, Motocross gets into your soul and stays there. So what do we do when the engines and newsfeeds go quiet? We remember.
As I've done 10 times before, I've grabbed a pint to get the creative juices flowing. It's not a mandatory thing for me but I like to tie craft beer into my blog because Dirt Buzz is all about sharing the experience. Knobbies in the dirt and beers down the hatch. (in that order!) When typing about fresh Knobbies in the cultivated soil it only seems right to crack a fresh and frosty cold one. This week's selection comes from Gahan Brewing which is a Canadian brewery from Prince Edward Island. Sir John A's Honey Wheat Ale is 4.5% alc./vol. and I found this beer to be exceptionally smooth and surprisingly light for a Wheat Ale. I'm not sure how easy it might be for my American readers to get their hands on a pint of this delightful adult beverage but if you can, I'd go out of my way to give it a shot. For most, we're happy with whatever is in your buddies cooler but next time you head the track, bring a few of your favorite beers to share with your riding mates and keep the conversation going.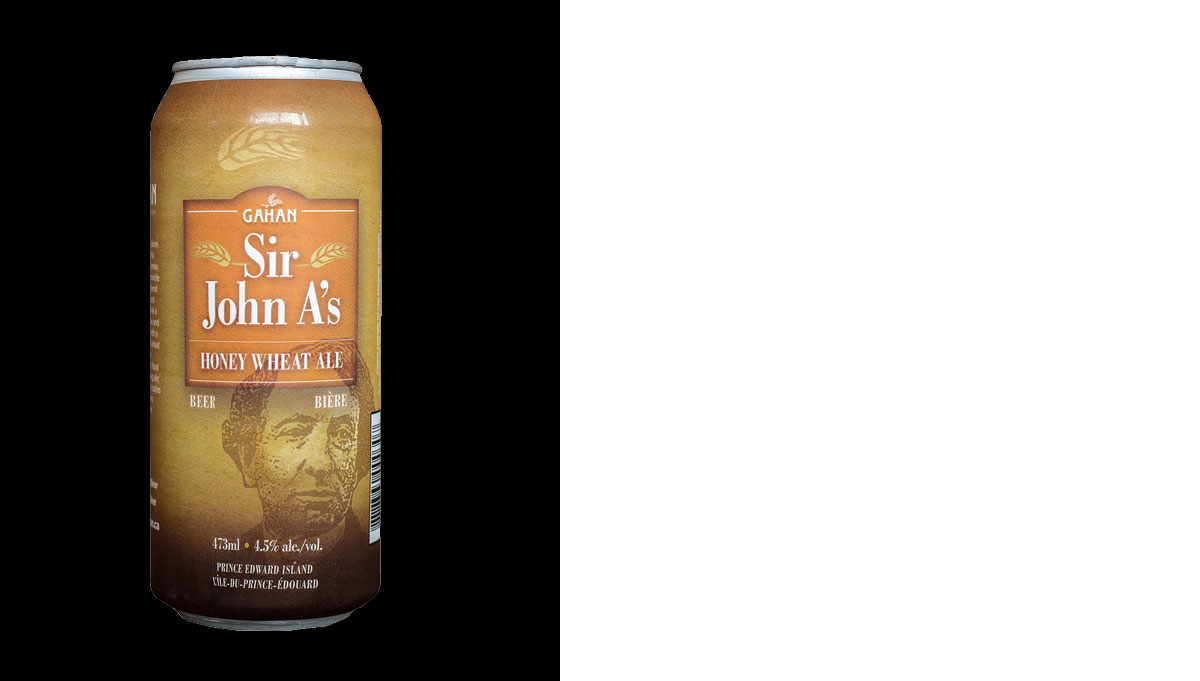 Sir John A Honey Wheat Ale
"A light golden brown brew with notes of honey on the nose and a rounded-off dry & slightly citrusy body." - Gahan Brewing
The picture of the 2018 supercross and motocross season is becoming more and more clear every single day with teams setting lineups and boot camps in full swing. After all, there are only 7 weeks until the gate drops in Anaheim. Not only will A1 bring fresh athletes but fans will get a fresh set of rules! Many of the supercross changes will not totally turn things upside down but change is good and changes can always be amended. The new points system should keep the pack closer down the stretch. The elimination of semi races will do more than a few things. The first thing that comes to mind is something we saw a fair bit tin 2012. Riders like Eli Tomac will find themselves in the LCQ making that race a nail-biter or an absolute snoozer depending on how the start goes. As soon as a factory star is watching the mains from the industry seating, we will see semi races or provisionals come storming back. The triple crown races will be a fan's dream. The whole field ripping off motos all night long is a moto fans dream. With every pro there is usually a con and the drawback of the triple crown rounds is that 18 riders in each class who usually make the night show will not be so lucky as qualifying will be during the daytime.
I'd like to take a moment to honor a friend who passed only one week ago. Tom White was diagnosed with terminal cancer about one year ago and has since been doing two things. Fighting like a true champion and living life to its fullest. Tom White was so much more than the founder of White Brothers. An ambassador for two wheels regardless of the discipline. Loved by so many Tom gave the love back to his family, friends, and anyone lucky enough to meet him. Tom road motorcycles as often and for as long as he could leading up to his passing. The motorcycle world continues to mourn the loss of not just a Hall Of Famer but a man who has elevated motorcycles of all kinds through passion and hard work. The world was better with Tom White in it and his memory will be carried forward and celebrated for decades. It is with great pride that I say that Tom was a personal friend and I cherish every minute I spent with him talking about motorcycles in his fantastic shop in Orange, California. Raise a class for Tom White. The best of us.
One thing is for sure, Motocross is on our brains. If you're here reading my blog you are clearly hungry for moto knowledge and are a true fan of the sport. You know damn well that races will be sparse over the next seven weeks but we'll get through this tough time together. Maybe check out the new gear available on flyracingusa.com or Listen to the latest podcast on BigMx Radio which is uploading all the time. Keep the rubber side down and ride within your limits! Keep it social out there Dirt Buzz Nation!
Keep the rubber side down,
Brad Gebhardt
Contact Brad: bradgebhardt88@gmail.com or on Instagram: @bradgebhardt88